Printed from https://www.writing.com/main/books/entry_id/776312-February-28th-prompt
(55)

by

Kristina ~

O'siyo Oginalii Tsilugi - Hello friends - Welcome - to My first blog. A place to share.
#
776312
added
February 28, 2013 at 9:39pm
Restrictions:
None
Introvert or extrovert - that is the question. Well I am not sure what category I fit into- If I come across an issue that is being imposed on people that I and others view it as unfair, then I am a extrovert cause I will fight tooth and nail to change it. I did it when CA wanted to cut out school buses and I said no way, my kids or my neighbors kids are walking with no cross walks or guards and I fought .......AND won!
If it comes to being just nosey - then I guess I am an introvert- I believe if someone wanted to know their business... they would tell me -however- if butting in prevents theft or injury - then I am an extrovert. I was raised not to speak unless spoken to. Well as you can see here, I don't follow that to close anymore
I guess I am both - here on WDC I am definitely an extrovert and I love to gab, write, gab, gab, gab and oh yea write


Kristina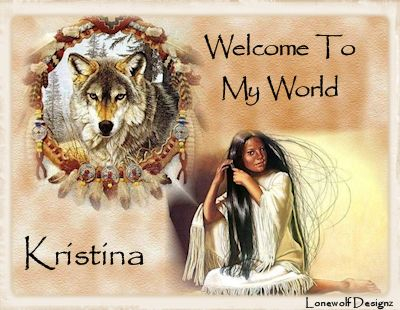 © Copyright 2013 Kristina ~ (UN: kb6vas at Writing.Com). All rights reserved.
Kristina ~ has granted Writing.Com, its affiliates and its syndicates non-exclusive rights to display this work.
Printed from https://www.writing.com/main/books/entry_id/776312-February-28th-prompt