Printed from https://www.writing.com/main/books/entry_id/813451-Which-Muppet-Character-Do-You-Most-Identity-With
| | |
| --- | --- |
| | Entries for Blog City are here and maybe other surprises. |
#
813451
added
April 11, 2014 at 11:57am
Restrictions:
None
Which Muppet Character Do You Most Identity With?
Prompt: Which Muppet character do you most identity with? Kermit? Elmo? Beaker? Staler? Waldo? Miss Piggy?

Oh. I love the Muppets. I love the new car commercials and the ones where Animal says: "Boring!" I laugh. I go around saying that all the time. My husband just laughs. My son loved The Muppets. Kermit, Animal, Staler, Waldo, Elmo and Miss Piggy are among my favorites. I loved when Alice Cooper, Luke Skywalker, R2D2, C3PO were on the show. My son had a Kermit The Grog bed sheets and stuffed Muppets. Back to the prompt.

Miss Piggy. I identity with her. I love her blonde hair, fashions and pearls. We have that in common. I was a blonde at one time. I didn't like when she hit Kermit but she loved Kermit. The one time she was dancing to "Stayin' Alive" and I used to dance to that song, She would get romantic with Kermit and this reminds me of me when I was and still am at times romantic with my husband. Miss Piggy would get so excited over the guests and me, too with some of their special guests. Miss Piggy would help the chef once in awhile with cooking and I cook at times. Miss Piggy was always a favorite of mine. I always identified with her. She is beautiful!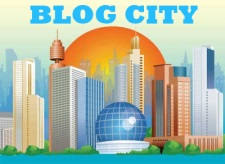 © Copyright 2014 Princess Megan Snow Queen Rose (UN: tigger at Writing.Com). All rights reserved.
Princess Megan Snow Queen Rose has granted Writing.Com, its affiliates and its syndicates non-exclusive rights to display this work.
Printed from https://www.writing.com/main/books/entry_id/813451-Which-Muppet-Character-Do-You-Most-Identity-With