Printed from https://www.writing.com/main/books/entry_id/816337-Best-and-Worst-Experiences-I-Have-Ever-Had-As-A-Customer
| | |
| --- | --- |
| | Entries for Blog City are here and maybe other surprises. |
#
816337
added
May 9, 2014 at 11:41am
Restrictions:
None
Best and Worst Experiences I Have Ever Had As A Customer
Prompt: What is the best or worse experience you have ever had as a customer?

I buy Elizabeth Arden and Estee Laudee make up at times. You go to Macy's, buy their products and they are nice but no samples. I love samples. I went to Carsons to buy make up and I see they had a red Tote Bag to match the cosmetics bag I had already bought. I hadn't bought enough make up to get it but the cashier gave me one. She also gave me a flashy clutch bag with a bracelet, cologne samples and a eye mask. It was Christmas time so that must be why I got the freebies. I gladly accepted them and she was so nice.

One time I bought a doll and she was on sale but I didn't know that. There was no sign so the cashier gave me the sale price that the computer said. I will take the sale price Alex, for $10.00 instead of 25 Dollars.

Not all my shopping is this happy. I go to WalMart all the time I write checks all the time and the other day, the woman asks for my Drivers License and phone number. That makes me mad. Sometimes Hallmark honors 2 coupons at a time and sometimes not. I get to the check out with a bag of cat food and the cashier tells me she is going on break and turns off her light. Lovely! Another cashier had me go to her line. One time, I paid my bill at Olive Garden and the waiter takes my money and doesn't bring the change back and when I ask, he said he took his tip money out of my payment. Don't you just love people?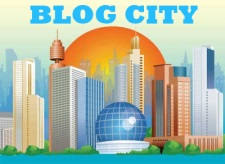 ** Image ID #1983015 Unavailable **
© Copyright 2014 Princess Megan Snow Queen Rose (UN: tigger at Writing.Com). All rights reserved.
Princess Megan Snow Queen Rose has granted Writing.Com, its affiliates and its syndicates non-exclusive rights to display this work.
Printed from https://www.writing.com/main/books/entry_id/816337-Best-and-Worst-Experiences-I-Have-Ever-Had-As-A-Customer