Printed from https://www.writing.com/main/books/entry_id/818595-Violence
| | |
| --- | --- |
| | Entries for Blog City are here and maybe other surprises. |
#
818595
added
June 3, 2014 at 5:16pm
Restrictions:
None
Prompt: Have you ever witnessed an act of violence? How could it have been prevented?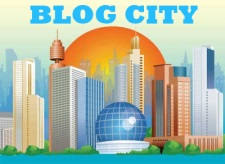 The facility I work at is a County Home but now is for mental patients. Only one person worked evenings and one worked nights. I work midnights and on my night off, a man broke in through the back window and kidnapped the girl who was working my night off. He hit the one patient with a fire extinguisher, took the girl to a rock quarry and raped her. The patients called the police and they came out and so did the bosses. The man released her and she called the police. I had someone work with me for 2 months. They took off the wooden doors and put up steel bolted doors. That was the county's solution to the problem. The man went to jail and died there fifteen years later. I was afraid to work there for along time. Oh! We went back to one person on nights. This happened in 1992. A mental health branch too over in 2000. We had one person on Midnights for a year and State made them have two people. I closed the blinds at night, was on Xanax and made sure all the doors were locked. I have put up with crap like this for years. Violence? This should never have happened. The man who did the kidnapping and raped the woman, rumor has it, the woman's husband saw him in a bar and paid him with beer and cigarettes and he tried to sue the county. The girl divorced her husband and she quit. It was a nightmare. I was scared for along time. The man wasn't after me but it didn't help. One of our patients was at the bar and had the rapist's brother drive him home. Nice. I gave that patient a lecture. This patient was later moved out. I still think of this event at work but I have three people with me at night so I feel safe. The county didn't care and the higher ups don't, either now but I remain faithful and stay. I guess if I was on the "Titanic", I would have gone down with it. We should have two or three people on years ago. Oh! We had a lousy security system back then. Now, we have locks and alarms. This helps. I never watch crime shows. They scare me. We have a ghost but he is harmless. It's the humans you have to watch out for. Hopefully, this will never happen again. Thanks for reading.


1
Like
•
Comment
•
View 3 comments
© Copyright 2014 Princess Megan Rose (UN: tigger at Writing.Com). All rights reserved.
Princess Megan Rose has granted Writing.Com, its affiliates and its syndicates non-exclusive rights to display this work.
Printed from https://www.writing.com/main/books/entry_id/818595-Violence