Printed from https://www.writing.com/main/books/entry_id/819585
| | |
| --- | --- |
| | Entries for Blog City are here and maybe other surprises. |
#
819585
added
June 13, 2014 at 7:10am
Restrictions:
None
Prompt: Friday the 13th. Are you superstiticious? Have strange events happened to you or others you know? Are you afraid of the number 13? Are you afraid of the 13th Floor?

Friday the 13th makes nervous. It just seems like a bad omen. The Nurse at work said a coyote ran out in front of her and gave her the evil eye. There was a skunk in the corn field by our house. I don't want to see him today. He might spray me. Friday the 13th can be a spooky day. I worry about getting in a car accident on this day. Black crows hang around the house and on my roof. If the phone rings and someone hangs up on Friday the 13th, this can't be good. I sometimes hear strand noises outside on Friday the 13th and don't know what they were. I think one of my appliances broke down on this day. 13. It seems like a spooky number. The 3 reminds me of a devil for some reason. 13 Donuts or cookies. One more is more sugar and not good for you. 13 is the beginning for a teen-ager and teen years can be depressing at times. 13 is just an unlucky number. If someone knocks on the door on this day, don't answer it unless you know the person on the other side. This is my views on Friday the 13th. Good luck on this day.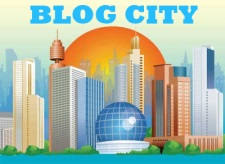 © Copyright 2014 Princess Morticia Megan Rose (UN: tigger at Writing.Com). All rights reserved.
Princess Morticia Megan Rose has granted Writing.Com, its affiliates and its syndicates non-exclusive rights to display this work.
Printed from https://www.writing.com/main/books/entry_id/819585