Printed from https://www.writing.com/main/books/entry_id/821531
| | |
| --- | --- |
| | Entries for Blog City are here and maybe other surprises. |
#
821531
added
July 3, 2014 at 10:02am
Restrictions:
None
Prompt: Honestly, evaluate the way you respond to a crisis situation. Are you happy with the way you react?

At my job, I never know when we will have a crisis. The building I work in is 112 years old and the water pipes in the basement are always having issues. We have a sprinkler system alarm box that goes off when the pipes act up and the Fire Alarm will go off. Working midnights, the staff and I get everyone up and take them outside. The fire trucks show up and have to check the place over. After being there 27 years, I am calm with the people and the firemen and a policeman shows up. I don't see or smell smoke, we know it's not a fire but the staff and I treat it like it is. We make sure everyone is out of the building. I take roll call everytime.

I had a man fall and hit his head on the heat register and pass out. I was nervous but called my boss and she had me call 911. The man came to but I was treating his head wound trying to get it stop bleeding. My heart was beating 200 I bet but I stayed calm until the EMTS showed up. I have had two patients run away. I have to call my boss, the police and the police found him and they call me saying the man threatened to throw gasoline on them and burn them. It is like Hello, you are the police. I told them to take him to ER and the Doctor will evaluate him and put him in the safe unit.

My patients have cussed me out and threatened to hit me and I do get angry. I tell them I will call the police and they calm down. I can't let the patients intimidate me.

Over the years, I am more calmer at work. I act professional. When my house was burning down, I screamed at first and calmed down. I grabbed my cat and my husband helped me out the door and I drove my car to his father's house who lived near by. My husband stayed outside and waited for the firemen. I get upset easily but I do handle a crisis. I will be a nervous wreck but I have learned how to stay calm. Saying prayers the whole time helps. You have to go with the punches and when life gives you lemons, you make lemonade. Taking Crisis Prevention Intervention classes for my job as helped as well.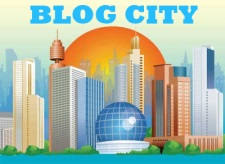 © Copyright 2014 Princess Morticia Megan Rose (UN: tigger at Writing.Com). All rights reserved.
Princess Morticia Megan Rose has granted Writing.Com, its affiliates and its syndicates non-exclusive rights to display this work.
Printed from https://www.writing.com/main/books/entry_id/821531