Printed from https://www.writing.com/main/books/entry_id/825906
| | |
| --- | --- |
| | Entries for Blog City are here and maybe other surprises. |
#
825906
added
August 21, 2014 at 11:25am
Restrictions:
None
Prompt: You hear a noise coming from your bookshelf. Your books are talking to each other. Which books are they and what are they saying?

My "Twilight" books are talking to my Jane Austen book of novels. "Didn't you have vampires in your day your stories were written?"

"There were always stories but no one believed them."

"Megan thinks your Mr. Darcy is the perfect man."

"She also thinks Edward and Jacob are great and wishes she knew them in high school."

"She wishes she could live at Downton Abbey." The Downton Abbey book speaks.

"Megan is royalty. She loves the English Royals." The William and Kate book says.

"We are the characters she made up so we live in her mind." The two books I wrote are talking. "Princess Of Scruples" and "Passage To Romance."

"We are lucky to be part of her life. Have you seen all the "Twilight" stuff she has?" The "Twilight" books say.

"Here she comes. She is wearing her pretty lavender Jane Austen shawl, the Elizabeth Bennet fashion one her friend made her."

"I love all my books. I will spend time and read you as time allows. My club ladies will be here soon for tea. I don't want them to hear you talking. They will think the house is haunted."

"We will only talk when no one is home. We want to stay is your fantasy. Bella hasn't seen you in awhile and the Cullen family miss you."

"I will be on vacation next week and I will read all of you then. There goes the doorbell." Megan leaves and the books are quiet.

The books talk quietly now and Bella the cat jumps on the bookshelf and lays down by the books. The books are content Megan will be back to visit them soon.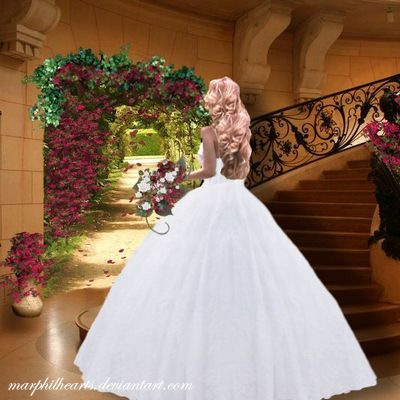 1
Like
•
Comment
•
View 2 comments
© Copyright 2014 Princess Morticia Megan Rose (UN: tigger at Writing.Com). All rights reserved.
Princess Morticia Megan Rose has granted Writing.Com, its affiliates and its syndicates non-exclusive rights to display this work.
Printed from https://www.writing.com/main/books/entry_id/825906