Printed from https://www.writing.com/main/books/entry_id/838561-Fiction-TV-Shows-Reality
| | |
| --- | --- |
| | Entries for Blog City are here and maybe other surprises. |
#
838561
added
January 13, 2015 at 11:53am
Restrictions:
None
Fiction, TV Shows, Reality
Prompt: Can some fiction, TV Shows and movies make us question the reality and life by expanding our thinking?

Yes. As a fan of fiction, like vampires, werewolves, fairy tales, I like to believe in the fantasy world. Maybe there is an enchanted forest where there are only fairies, unicorns and good things happen. Like ghosts. They exist. I work in an old building that is haunted. Some people believe in aliens. Going back into the past. It would be nice if we could. Maybe on an undiscovered island, we would find all the fantasy creatures that we have read about in books and seen on TV. I don't like crime shows because they are too close to reality and evil people doing crimes scare me. Like disaster movies. Surely, there could have been a way to save the "Titanic". Books and movies feed our imaginations and this isn't a bad thing. I question everything I watch on TV, like the drama and fantasy movies. Like comedy shows. I am sure we all know people like the characters they play. This keeps us sane. At least me. Like at my job. A guy who lived there said his mother was a High Priestess and could do Harry Potter magic. My son has a PHD and his one patient said he was a three hundred year old vampire and told all kind of stories. Maybe the mentally ill people I take care of and their stories know something we don't. I once had a teacher who said movies are made to sell. To me, it helps keeps our minds off our problems. That is why I write and love fiction. We do ask how much is true of TV Shows and movies and compare it to reality and what if. This is my take on this.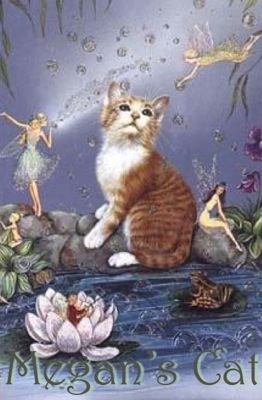 © Copyright 2015 Princess Megan Snow Queen Rose (UN: tigger at Writing.Com). All rights reserved.
Princess Megan Snow Queen Rose has granted Writing.Com, its affiliates and its syndicates non-exclusive rights to display this work.
Printed from https://www.writing.com/main/books/entry_id/838561-Fiction-TV-Shows-Reality