Printed from https://www.writing.com/main/books/entry_id/838613-Nursery-Rhymes-Land
| | |
| --- | --- |
| | Entries for Blog City are here and maybe other surprises. |
#
838613
added
January 14, 2015 at 10:01am
Restrictions:
None
Prompt: You are transported to the land of Mother Goose and nursery rhymes for the weekend. What happened? Write a story, poem or anything you want about this.

I was being chased by a white goose for looking at her babies in the nest. I fell down a long hill and landed in a stream. When I looked around, I saw a big white goose reading a book wearing glasses. I looked around and it was a valley. I saw a big old brown worn out shoe, a gold castle that glittered on a hill, giant orange pumpkins, sheep, little cottages, a garden of carrots, lavender red and pink roses, red poppies, tulips, mountains and woods that seemed to have no end.

The white goose who was reading spoke to me and she was wearing a red coat and white bonnet. I asked her where I was and she told me I was in Nursery Rhyme Land. She told me to have a look around and I would just be there for the weekend.

I saw Jack and Jill going up the steep hill. I tried to stop them but they came tumbling down. I bandaged Jack's head. Jill said he does this all the time. Humpty Dumpty was falling off the wall and I grabbed a trampleloine near by and he bounced in the air. He thought it was so much fun. I saw the old lady in the shoe spanking her kids. Why did she have all those kids? I found a large deserted cottage and helped her and her kids move in. They got a dog and seemed so happy.

The three little kittens lost their mittens. I went to a store near by and bought them six pairs and they promised to never lose them again. I petted the kittens and played with them. I tied bells on Bo Peep's sheep so that she would never lose them again. I saw Jack jumping over the candlestick. Dumb guy. I bought him a large flameless one and he was so happy. I bought some food for Mother Hubbard and her dog so they wouldn't starve. I played with the dog.

It was time for me to go and everyone hated to see me leave but I had a good time. Maybe I will come back someday.

** Image ID #1588837 Unavailable **


Member of: Blog City A Council Leader, Circle Of Sisters, Jane Austen Group Leader, Co-Host Of Monthly Calendar Writing Contest, Anniversary Reviewer, Circle Of Friends Blogging Group, Flair For Writing Editor, Owner Of Hobbies and Crafts Forum.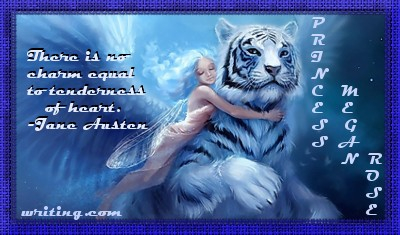 ** Image ID #1990722 Unavailable **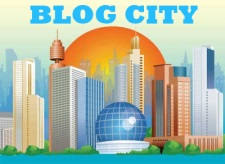 © Copyright 2015 Princess Megan Snow Queen Rose (UN: tigger at Writing.Com). All rights reserved.
Princess Megan Snow Queen Rose has granted Writing.Com, its affiliates and its syndicates non-exclusive rights to display this work.
Printed from https://www.writing.com/main/books/entry_id/838613-Nursery-Rhymes-Land