Printed from https://www.writing.com/main/books/entry_id/853363-Happy-4th-of-July-a-toast-to-freedom
(2)

A Shiny New Start to 2015(Never mind it's now 2018!) Oops 2019! Writing why and wherefore.
#
853363
added
July 4, 2015 at 9:29pm
Restrictions:
None
Happy 4th of July a toast to freedom!
I salute our armed forces,as they make it possible to be able to write and do other things others may not be able to. Our country has issues,and are sadly divided on a lot. Yet many are standing up for human and animal rights,and to care for each other and try to heal the past mistakes,the planet too. Everyone makes mistakes--yet it's what we do AFTER that matters.Do we take it to heart when we hurt another? Do we learn and want to do better? Do we not learn and say "don't confuse me with the facts..." It's a matter of heart and choice as to what we do onto others as well as ourselves.
We may change our mind a bunch of times,still if our path leads us to be a better person and help others as we are able to do,then that's what really matters in my book at least! others also feel this way.
Some sadly hold onto the ego tightly,and judge others as not being okay. We hear a lot of both good and evil in the world. I try not to be apathetic yet also try not to feel overwhelmed when others choose the wrong road. We all can make a difference when we choose to be kind and have respect for others.
Be well & happy!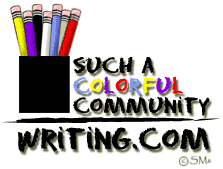 © Copyright 2015 Merry d prays for peace ✌️ (UN: dlspiritwriter at Writing.Com). All rights reserved.
Merry d prays for peace ✌️ has granted Writing.Com, its affiliates and its syndicates non-exclusive rights to display this work.
Printed from https://www.writing.com/main/books/entry_id/853363-Happy-4th-of-July-a-toast-to-freedom