Printed from https://www.writing.com/main/books/entry_id/854592-WHAT-TO-BLOG
| | |
| --- | --- |
| | You are what you write. Illusion and Reality...I reside in between. Where are you? |
#
854592
added
July 17, 2015 at 10:03am
Restrictions:
None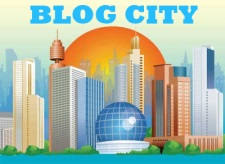 Do you have any suggestions to keep our blogging on track? I know some of you are not in summer right now but you probably have the same fatal attraction with real life... as those of us here in the states. Help, what works for you?
I worry about all this stuff all the time. How do you make a difference?

This is a society that is absolutely addicted to entertainment. Did you know that the average American spends more than 10 hours a day plugged in to some form of media. Are those minds being directed to a certain track? What kind of influence is being exerted on teenagers and bored adults? I see SMS being changed into live video, instantly transferred. What kind of content is in that? Do you know?

Once upon a time, we were one of the most loved nations on the entire planet.
Now we are one of the most hated. Bloggers might research and comment on that idea.

"The debt-fueled prosperity that so many of us take for granted is about to come to a screeching halt, and we are about to enter the hardest times that any of us have ever known. And I am not just talking about economics either." How close is that prediction to your current reality?

People who have already done the research say, "We are about to enter a "perfect storm" that is going to shake this country in just about every possible way that it can be shaken. So I hope that you will truly savor this summer – days like this will not come around again any time soon. What about summer now compared to summer ten-years ago?

What is the true state of the United States of America? They keep talking about the American Sheeple and when they might wake up. Narrow it down to your life, your community, your neighborhood. When did you wake up? That's worth about ten blogs.

If you are plugged into blogging---give it value, move beyond entertainment and amusement. If you are in Canada or Europe there are more challenges. Change is happening all around us.

Peace and Love...>>>iggy
© Copyright 2015 iguanamountain (UN: iguanamountain at Writing.Com). All rights reserved.
iguanamountain has granted Writing.Com, its affiliates and its syndicates non-exclusive rights to display this work.
Printed from https://www.writing.com/main/books/entry_id/854592-WHAT-TO-BLOG