Printed from https://www.writing.com/main/books/entry_id/856593-Week-1---Love-of-My-Life
| | |
| --- | --- |
| | A place to write my 52 short stories for this challenge. |
#
856593
added
August 5, 2015 at 11:13pm
Restrictions:
None
As I sat stirring my morning coffee, I let my mind wander to to the past.

The day I met Richard; how we dated all through college. Our wedding day, and the smile on Richard's face as my father walked me down the aisle; the tears in his eyes the day our firstborn, Noah, was born.

How our second-born, Stacy, had Richard wrapped around her finger, and was his little princess - and how he waited up for her to come home from her first date, jumping at every car approaching, then pretending he had fallen asleep on the sofa.

How he taught Noah how to drive, and how he feigned being traumatized by their first outing, and how Noah rolled his eyes and laughed.

Our thirtieth anniversary, surrounded by friends and family. We danced to the same song as our wedding day, and how Richard whispered into my ear that I was just as beautiful as the day we met.

Graduations, weddings and Grandbabies, we treasured them all. Such beautiful memories. So much love.

As I stare down at my coffee, I am brought out of my reverie by a kiss on the top of my head. I look up and smile at my dear Richard - love of my life.





Proud Member Of:
"Sisco's Good Deed Group"
"The Dark Society"
"The WDC Angel Army"
"SIMPLY POSITIVE GROUP"
"The Rockin' Reviewers"
"Movie Lovers Group"
"Invalid Item"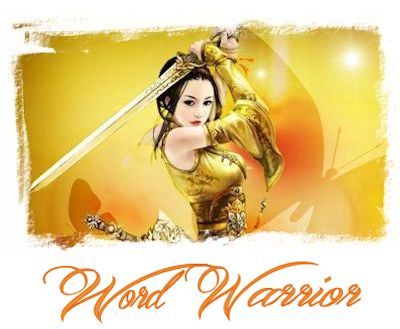 © Copyright 2015 Word Warrior beating cancer!! (UN: wordwarrior66 at Writing.Com). All rights reserved.
Word Warrior beating cancer!! has granted Writing.Com, its affiliates and its syndicates non-exclusive rights to display this work.
Printed from https://www.writing.com/main/books/entry_id/856593-Week-1---Love-of-My-Life