Printed from https://www.writing.com/main/books/entry_id/856880-Week-2---Where-Danger-Lies
| | |
| --- | --- |
| | A place to write my 52 short stories for this challenge. |
#
856880
added
August 15, 2015 at 11:37pm
Restrictions:
None
Week 2 - Where Danger Lies
Tommy decided to go try out his new .22 rifle in a deserted spot where he'd seen many prarie dogs coming in and out of their dens. The prospect of killing a prarie dog meant little to Tommy, a boy who was well known for his cruel nature and twisted sense of humor.

Riding his bike out to the spot that used to be an old homestead, rifle shoved into a knapsack which he had strapped across his back, Tommy grinned at the thought of causing pain and watching a prarie dog die.

Once he reached the location, Tommy ditched his bike and found a large rock on which to sit and await his prey. He didn't have to wait long, as a prarie dog soon peeked it's head out, looking around for predators such as coyotes...little did the small creature know that danger lurks in the two-legged species as well.

Taking careful aim, Tommy nailed the prarie dog just as it leapt from it's den; hitting it right square in the side, the bullet shredding muscle tissue and tearing through several organs.

The varmint took off, running until it couldn't make it any further, and fell dying as Tommy gave chase to finish him off. Near where the creature fell, there was a small sign, stating, "Danger." The sign was a warning that a well lay in that very spot upon the property.

Too late to stop, Tommy careened right onto the land where the sign resided, and being a heavy teenager, promptly fell through the thin earth that covered the underground well.

Screaming as he fell, Tommy hit the ground hard at the bottom of the well. There was no one for miles around; the isolation was why he chose to hunt here, as well as why the prarie dogs chose this as their home. And ironically for Tommy, there was no one around to hear his cries for help.

As Tommy sat in the knee deep water, whimpering from the pain of a fractured femur, he began to hear noises. Scampering noises. Growling noises.

When the legion of pissed off prarie dogs viciously descended upon Tommy, all he could do is scream - and bleed. Just as the innocent little prarie dog Tommy had killed for the sake of fun had died while providing sadistic pleasure, so did Tommy.

Just before losing consciousness for the final time, Tommy could have sworn he saw them grinning.

Karma, thou hast keenly sharp teeth...





Proud Member Of:
"Sisco's Good Deed Group"
"The Dark Society"
"The WDC Angel Army"
"SIMPLY POSITIVE GROUP"
"The Rockin' Reviewers"
"Movie Lovers Group"
"Invalid Item"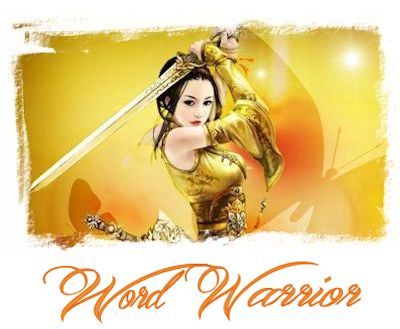 © Copyright 2015 Word Warrior beating cancer!! (UN: wordwarrior66 at Writing.Com). All rights reserved.
Word Warrior beating cancer!! has granted Writing.Com, its affiliates and its syndicates non-exclusive rights to display this work.
Printed from https://www.writing.com/main/books/entry_id/856880-Week-2---Where-Danger-Lies