Printed from https://www.writing.com/main/books/entry_id/857367
| | |
| --- | --- |
| | Entries for various Blog Challenges.I will be expressing my hopes,dreams and fantasies. |
#
857367
added
August 14, 2015 at 11:08am
Restrictions:
None
Day 14 Camping, Cowboys, Buffalo Bill's Ghost
Prompt: It's another beautiful night in Yellowstone in the Mid 40's and we are going to see a cowboy show at the amphitheater by the Canyon Lodge. Dinner at the lodge with real tables and chairs. Woohoo. My back was so ready. What about yours?

Tomorrow a guide from Yellowstone is taking us to Upper and Lower Falls. Bring your camera, lots of photo opportunities. We will be picnicking there for lunch and swimming in the pools under the falls. It is going to be in the Mid 80's perfect for water activities. We are staying at the lodge until Minday. Post Office, laundry, showers and nightly entertainment.

Over lunch question time: What do you think are the differences in food eaten around the world? Lyn asked us about family traditions and food. Do you have certain foods that appear in the summer months?

Watching the cowboys show and at the rodeo, I was cheering for the bull! Buck him off! Sorry I am an animal lover. The "Dallas" theme kept running through my head. I met two of the cowboys afterwards and they were nice. One was really cute and flirted with ~Minja~


I had shrimp, baked potato, peas and a chocolate mousse cake. I passed on steak. The two cowboys took ~Minja~
and me out to see the bulls. They were calm and friendly and one licked my hand. Maybe it just an act. I hope so.

We saw a lot of streams in Upton Falls. We saw some buffalo and wolves. I wanted to pet a wolf but I know they aren't dogs. Lyn
had to hold me back. This Native American man came along and we talked for awhile. He is proud of his heritage. He gave me an arrow head. I took his picture. ~Minja~
took pictures of him and I. I loved having chicken and potato salad and jello for lunch. I stocked up on Diet Pepsi at the lodge. Cheddah
, ~Dragon~
and I talked about music and movies we love. Fivesixer
and Charlieeee 🌈
sang "The Streets Of Laredo" and pretended like they were riding horses. Fivesixer
fell down. Gotta love them. I looked at Prosperous Snow
Guess what? We saw Buffalo Bill Cody's ghost! He waved at us and I was speechless! "Snow, did you see that?" She nodded. Yes! This is a great day! I took his picture. I hope it took.

Food eaten in the summertime in other areas, I really don't know. I cook my husband chicken, noodles, roast in the Crock Pot, hamburger helper, pork chops, an Oncor frozen turkey thing, pork roast or ham in the Crock Pot. In the winter, we like spaghetti, vegetable soup and he likes chilli.

This wraps up another Camp Day. I just love it!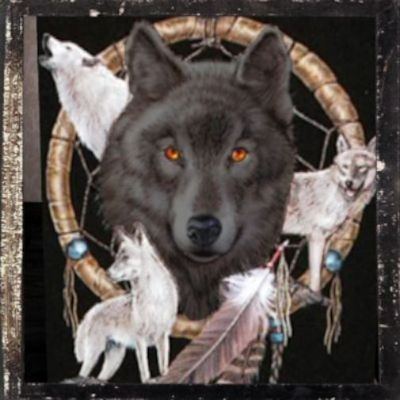 © Copyright 2015 Princess Megan Rose (UN: tigger at Writing.Com). All rights reserved.
Princess Megan Rose has granted Writing.Com, its affiliates and its syndicates non-exclusive rights to display this work.
Printed from https://www.writing.com/main/books/entry_id/857367