Printed from https://www.writing.com/main/books/entry_id/858380-TRUTH-DOES-NOT-HURT
| | |
| --- | --- |
| | You are what you write. Illusion and Reality...I reside in between. Where are you? |
#
858380
added
August 26, 2015 at 4:47pm
Restrictions:
None
The truth does not hurt, IT INFORMS, IT EDUCATES, it allows you to make informed decisions, like right now in this early election campaign process. The people are responding to Trump so strongly because he is asking difficult questions that require a truthful answers. The truth in America has been so controlled by the White House and government agencies along with Big Pharma and Medical organizations that now are revealing that they have been lying for years. Wall Street, the Federal Banks have never told the exact truth. All information is filtered to protect and enhance the powers that be. Follow the money, especially in the US Congress. And look who owns what.

If the truth were known, a lot of people would be maybe looking for a new country or joining the ever-growing food lines. Or as one of the Bushes said, "Hanging from the light poles.

And lots of time the truth is simply not mentioned. The media merely switches to a scandal or distracting story, and the truth about something important has vanished. Here is one small example that worries me:

FOR YOUR AWARENESS...
Most people, however, have no awareness at all that commercial wheat products are saturated with glyphosate before harvest. They think glyphosate is only used on genetically modified crops like corn and soybeans. But it turns out that glyphosate is routinely used as a wheat crop drying chemical to speed up harvesting. The white flour that is used for so many foods is NOT THE SAME AS THE FLOUR USED BY YOUR GRANDMOTHER. Wheat fields are sprayed with glyphosate to make them dry faster. Where do you think it goes? I would think beside the wheat products it goes into the soil for the next crop. This is a truth that hurts.

All of this requires research. Almost all the information is out there if you ignore the Main Stream Media.

Do you hear the silence?...>>>iggy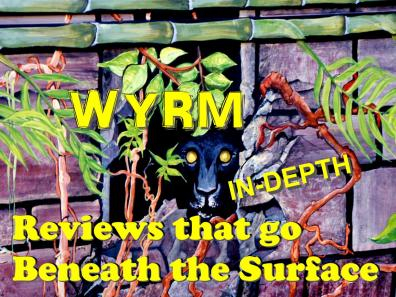 Invalid Item
This item number is not valid.
#

2052238

by Not Available.
© Copyright 2015 iguanamountain (UN: iguanamountain at Writing.Com). All rights reserved.
iguanamountain has granted Writing.Com, its affiliates and its syndicates non-exclusive rights to display this work.
Printed from https://www.writing.com/main/books/entry_id/858380-TRUTH-DOES-NOT-HURT