| | |
| --- | --- |
| | You are what you write. Illusion and Reality...I reside in between. Where are you? |
#
859193
added
September 4, 2015 at 1:16pm
Restrictions:
None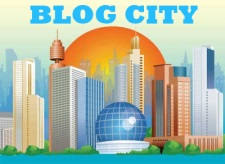 Labor or Labour Day... why is this a holiday? Does it have the same meaning as it did when it was declared a national holiday?
What does it mean to you? Is it celebrated where you live?




Labor Day in the United States is a public holiday celebrated on the first Monday in September. It honors the American labor movement and the contributions that workers have made to the strength, prosperity, and well-being of their country. Started by the labor associations, does that mean unions?

Growing up, it was the last big family picnic get-together before school started, the first freeze and snow. Fried chicken, corn on the cob, cooked over a campfire on Casper Mountain. I don't remember anyone talking about labor or work, just family good cheer. Oh and games of horseshoes.

Now with high unemployment, thousands being laid off, malls and stores closing, the meaning for Labor Day should be different, but I'm afraid most people will just take the holiday and forget what it stood for.

I don't think it's celebrated in Belize. We did get two cruise ships on Wednesday so business boomed for a few hours. This is the month of Belize Independence Day so many national flags are flying. There will be parades and a Carnival pageant this month. A more personal holiday time for the folks here. They are not really aware about the well-being of the United States.

Record 94,031,000 Americans Not in Labor Force; Participation Rate Stuck at 38-Year Low for 3rd Straight Month

Very sad numbers...>>> iggy
© Copyright 2015 iguanamountain (UN: iguanamountain at Writing.Com). All rights reserved.
iguanamountain has granted Writing.Com, its affiliates and its syndicates non-exclusive rights to display this work.
Log in to Leave Feedback
Printed from https://www.Writing.Com/view/1962205