| | |
| --- | --- |
| | You are what you write. Illusion and Reality...I reside in between. Where are you? |
#
859255
added
September 5, 2015 at 10:41am
Restrictions:
None
WHEN TEACHERS WERE TEACHERS
I had an art teacher in high school that encouraged me more than any other teacher. He got me involved in painting sets for the Christmas Pageant. That transitioned into working in the Drama Department building sets and learning more about painting and lighting, which led to a job with the Stage Hands Union. From the Drama teacher I learned to have confidence in my abilities, which led to an undergraduate assistantship my first quarter at Univ.of Denver. Wow! I owe a great deal to a number of very fine teachers.

From my professor at DU I learned how to duplicate and paint other designer's work in their style. Scene painters have to work from detailed color illustrations down to scribbles on a napkin and keep the designer happy. I did a lot of those jobs before I got to paint my own designs.

From my piano teacher I learned about dedication and accuracy when working with music. She also taught me to sit up straight, and I've never forgotten. I sit up straight when I type!

From my Dance teacher, Hanya Holme in NY, I learned more about discipline and control and how to teach dance.

Little pieces of my life filter out. That's what blogging does, you know.

Birthday Wishes, WDC! >>>iggy


One billion people, one out of seven on the planet,
used Facebook on a single day last week.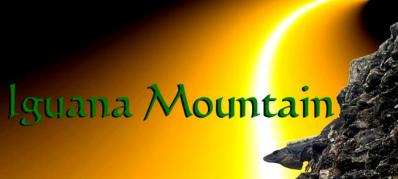 Affiliated with WYRM, OCEAN, & FSFS
© Copyright 2015 iguanamountain (UN: iguanamountain at Writing.Com). All rights reserved.
iguanamountain has granted Writing.Com, its affiliates and its syndicates non-exclusive rights to display this work.
Log in to Leave Feedback
Printed from https://www.Writing.Com/view/1962205