| | |
| --- | --- |
| | You are what you write. Illusion and Reality...I reside in between. Where are you? |
#
859679
added
September 10, 2015 at 12:09pm
Restrictions:
None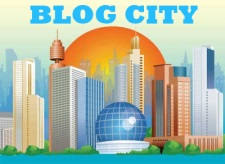 Prompt: The person sitting next to you on the plane is quite talkative. Do you try to switch seats or make this person your new best friend?



It depends on who is sitting next to me. The seats are smaller and closer together. One has to deal with those who invade your narrow space with their elbows and inane comments---those I do not talk to. There are other who are polite, interesting, and willing to share a conversation, not totally about themselves. Topics such as religion, politics and racism are dangerous and usually a turnoff.

I don't usually fly alone so I know who's sitting next to me. Ha!

The best people to meet are writers, artists, and musicians, then come dancers, actors and theater technicians, followed by movie folk.

I ride buses and trains a lot, and it's rare that the other person in the seat says anything. Each in their own world, and only shared with their phone. Young people do not talk to old people, and in Central America the young do not give their seats to old men or women with babies. The old women are strong enough to demand a seat and usually get it.

In France the trains had special seats for the elderly. Very nice.

In Iran, they always gave me a seat with curtesy and a smile. Plus if you share a seat, they often offer food or snacks. They love Americans and always have many questions. They only know about California and New York.

Write on...>>>iggy
© Copyright 2015 iguanamountain (UN: iguanamountain at Writing.Com). All rights reserved.
iguanamountain has granted Writing.Com, its affiliates and its syndicates non-exclusive rights to display this work.
Log in to Leave Feedback
Printed from https://www.Writing.Com/view/1962205