| | |
| --- | --- |
| | You are what you write. Illusion and Reality...I reside in between. Where are you? |
#
859757
added
September 11, 2015 at 1:23pm
Restrictions:
None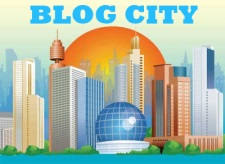 Prompt: "A grower of turnips or a shaper of clay, a Commot farmer or a king--every man is a hero if he strives more for others than for himself alone." Lloyd Alexander, The High King
Whether you agree or not with the above quote, in your opinion, which character traits make a hero of any person?
I agree. A person who is in service for others is always a hero in my books. (literally)
My primary character in Knights of Sparrow, Paloo, is a exceptional horse trainer and has to learn how to teach mean with kindness and respect.

I have little respect for those folks who are in service for self. They are missing out on so much of life with their focus on possessions, influence, always trying to impress. They pass through my life all the time, and I do mean 'pass through'.

We have so many men and women these days in service jobs. Maybe they used to be white-collar, but times have changed. To be in service of others, you can't be reminding customers or clients that you are too good for the position of server. You will hate your job and get no satisfaction out of it. Of course, characters like that make good antagonists in stories. It seems a conflict of interest for a politician to be in service of self, but so many are. Screwy world we live in.

Peace and Love...>>> iggy
© Copyright 2015 iguanamountain (UN: iguanamountain at Writing.Com). All rights reserved.
iguanamountain has granted Writing.Com, its affiliates and its syndicates non-exclusive rights to display this work.
Log in to Leave Feedback
Printed from https://www.Writing.Com/view/1962205