| | |
| --- | --- |
| | You are what you write. Illusion and Reality...I reside in between. Where are you? |
#
860468
added
September 19, 2015 at 6:08pm
Restrictions:
None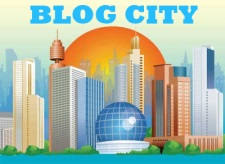 Do you ever watch how-to videos on YouTube? Tell us about a lesson you learned from watching a video.



Very rare and seldom do I have a strong enough signal to download a YouTube video. In out third-world technology the equipment I have takes about 1 minute to load 2 or 3 seconds---then wait another minute for the next tiny piece. And more and more the news items are presented as video. I just see the headline and move on looking for a text report.

You see the transition to a visual graphic type of news and information beyond what was once limited to television. Now your telephone is a computer capable of receiving Internet and television broadcast. Watch Facebook, they are merging everything even more.

Also notice the stream of advertising that must download first before any significant information appears on a website. And many times it is specifically aimed at YOU.

Nothing stays the same very long...>>>iggy
© Copyright 2015 iguanamountain (UN: iguanamountain at Writing.Com). All rights reserved.
iguanamountain has granted Writing.Com, its affiliates and its syndicates non-exclusive rights to display this work.
Log in to Leave Feedback
Printed from https://www.Writing.Com/view/1962205