Printed from https://www.writing.com/main/books/entry_id/861059-WRITERS-WRITE
| | |
| --- | --- |
| | You are what you write. Illusion and Reality...I reside in between. Where are you? |
#
861059
added
September 27, 2015 at 7:25am
Restrictions:
None
This week I have not blogged. I took on a job away from home (the boat) with much traveling, plus I've been doing many in-depth reviews in any spare time I'm awake. I'm hoping for things to settle down to just normal chaos.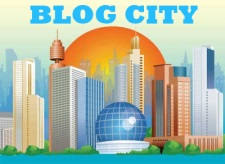 Julia Cameron says, " We have hidden associations with the term " Writer". Do you agree or disagree?
Try this exercise she recommends to clear the debris that keeps us from the page.

Writers are...Some of the most interesting people in the world.
Writers are...the creative source of most things we see and hear and read
Writers are...a mirror to the world
Writers are...easy to manipulate with offers of wealth.
Writers are...failing the world in a quest for the truth.

Now, Convert the negative associations to positive. I pray for a better world that works, but right now the top 1% have a very tight lock on what writers are allowed to write about. The few that step forward are my heros. The six giant corporations need to change or be changed.

I believe that change is in the air---in the energy of the Earth---in the growing awareness of the 99%.

Peace and Love...>>>iggy
© Copyright 2015 iguanamountain (UN: iguanamountain at Writing.Com). All rights reserved.
iguanamountain has granted Writing.Com, its affiliates and its syndicates non-exclusive rights to display this work.
Printed from https://www.writing.com/main/books/entry_id/861059-WRITERS-WRITE