Printed from https://www.writing.com/main/books/entry_id/861239-LOVE-HISTORICAL-FICTION
| | |
| --- | --- |
| | You are what you write. Illusion and Reality...I reside in between. Where are you? |
#
861239
added
September 29, 2015 at 8:06am
Restrictions:
None
>>>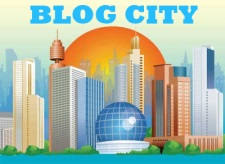 Prompt: Why are works of historical fiction so popular with today's readers? What appeals to you the most about these types of books, if anything at all?
My favorite books are about swords and horses. It the people living in simplier times where the rest of their world is far away and a great unexplored place. Such stories contain courage, honor and great loves. I devoured Game of Thrones. It's highly complex and layered. I don't know how Martin does it. I've never seen the television series. I have my own images of the story.

My new, almost finished novel is Knights of Sparrow. It's a horses and a few swords story. Mostly life within several royal families and all their conflicts and problems. I love stuff like that.

Write on...>>>iggy


======= This was on my computer when I got interrupted, then dinner and a big rain storm with power out for a while. Never got to finish...



Prompt: Overthinking--Do you think that overthinking creates problems? Has it ever created problems for you, your family and friends, or for the characters in your stories?



Rarely do I meet someone who overthinks. It is usually that they hardly think at all! In many in-depth reviews I do, I am urging the writer to think like the character and show me what's happening. I'm pleading for details, texture, color in their writing.

Some folks get caught in 'what if?' and never see the real situation. They spend all their time and energy speculating about what MIGHT happen. That;s a definite form of overthinking.

Overthinkers never finish a project. There is always something that is not quite right and they have to adjust and then readjust, driving everyone around them crazy. Also people who cannot make a decision about what to buy or eat or wear.
===========


© Copyright 2015 iguanamountain (UN: iguanamountain at Writing.Com). All rights reserved.
iguanamountain has granted Writing.Com, its affiliates and its syndicates non-exclusive rights to display this work.
Printed from https://www.writing.com/main/books/entry_id/861239-LOVE-HISTORICAL-FICTION