Printed from https://www.writing.com/main/books/entry_id/861673-MYSTERY-DRAWERS-ABOUND
| | |
| --- | --- |
| | You are what you write. Illusion and Reality...I reside in between. Where are you? |
#
861673
added
October 3, 2015 at 5:58pm
Restrictions:
None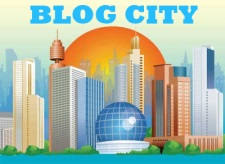 Just for a minute imagine that mystery drawer....you know the one that collects everything under the sun, we all have one. Without opening, tell us what is in there and why? Do you really use the things that are there? Once you've written what you think, go peek... are you right about what lingers in that mystery drawer.
Some of my friends have kitchens full of drawers that are mystery drawers and usually three or four of everything. Also have you checked those refrigerator door narrow shelves? And in the back of the freezer compartment? On the sailboat, I have two drawers under my bed. The top one has receipts zip-locked by the month, a air-tight container for pens and pencils, leads & writing tools. Also the hair cutting sicissors, bagged. Thank God for ziplock bags. Sea air causes rust and mildew. And the termites love the paper things.

The second drawer has art supplies, Tempera, acrylic paint, brushes. There's a package of Citronella candles and some marking pens. There is no space for mystery things.

The kitchen side of the compartment does not have drawers, only deep shelves with high lips so things won't slide out when the boat hits the waves.

The few paper files and documents that we all must have are in a water-tight lock box. It is amazing what we don't need, but have the intense desire to keep anyway. I think I've gotten over that urge and keep only essentials now.

Keep less & make room for more stuff...>>>iggy
© Copyright 2015 iguanamountain (UN: iguanamountain at Writing.Com). All rights reserved.
iguanamountain has granted Writing.Com, its affiliates and its syndicates non-exclusive rights to display this work.
Printed from https://www.writing.com/main/books/entry_id/861673-MYSTERY-DRAWERS-ABOUND