Printed from https://www.writing.com/main/books/entry_id/862657-FAILING-FAILURE-FALTERS
| | |
| --- | --- |
| | You are what you write. Illusion and Reality...I reside in between. Where are you? |
#
862657
added
October 12, 2015 at 10:09am
Restrictions:
None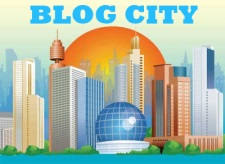 Prompt: Where do you think fear of failure comes from? Was there ever something that you had feared you'd fail at but didn't?
A very big, painful, topic that touches almost everyone from childhood through old age.
How about unsuccessfulness?
Or nonfullfillment
Or bankruptcy

or more serious kinds of failures: abortion, miscarriage, breakdown, stillborn. or a simple malfunction.

Then there's a mistake, a fiasco, a mess,

Or in showbusiness we have a turkey, a flop, a bomb, a washout, a boxoffice disaster! (I think 'Pan' just had one this weekend.)

The fear of failure drives all humans to try, hope, wish...to avoid all the above plus about a thousand other kinds of failures.

Little things like: out of gas, dead battery, parking ticket,
Microsoft's blue screen or a dead black screen. Our highly technical world lives with failure every day.

In other parts of the world a hungry child is a kind of failure, or a hundred-thousand refugees, or a million homeless.

Brace up folks...>>>iggy
© Copyright 2015 iguanamountain (UN: iguanamountain at Writing.Com). All rights reserved.
iguanamountain has granted Writing.Com, its affiliates and its syndicates non-exclusive rights to display this work.
Printed from https://www.writing.com/main/books/entry_id/862657-FAILING-FAILURE-FALTERS