Printed from https://www.writing.com/main/books/entry_id/862834-WHAT-WOULD-YOU-DO
| | |
| --- | --- |
| | You are what you write. Illusion and Reality...I reside in between. Where are you? |
#
862834
added
October 13, 2015 at 9:14pm
Restrictions:
None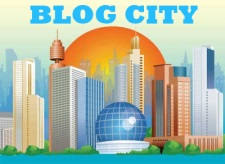 Prompt: What would you do if you suddenly found yourself in a terrifyingly dangerous situation? Could you keep your calm? What would be the first reasonable thought to occur to you?
First of all, every situation is DIFFERENT. The reaction, the decisions depend on what the danger is. Being in an automobile going 90 MPH with an out of control driver is different from the Swat police trying to break down your front door at 3AM.

Some things happen so fast there is no reaction time. I think guns and automobiles lead that list. I understand that many times being taken to a hospital is a terrifyingly dangerous situation. Some folks go voluntarily, calm as can be.

There is a survival mode in humans that pushes them to avoid dangerous situations if possible. Risk comes in case there are children or a spouse or parents or good friends in danger.

Enough about this topic. I find it depressing.

Peace and Love...>>>iggy
© Copyright 2015 iguanamountain (UN: iguanamountain at Writing.Com). All rights reserved.
iguanamountain has granted Writing.Com, its affiliates and its syndicates non-exclusive rights to display this work.
Printed from https://www.writing.com/main/books/entry_id/862834-WHAT-WOULD-YOU-DO