Printed from https://www.writing.com/main/books/entry_id/862906-THE-BLOG-MIRROR
| | |
| --- | --- |
| | You are what you write. Illusion and Reality...I reside in between. Where are you? |
#
862906
added
October 14, 2015 at 2:10pm
Restrictions:
None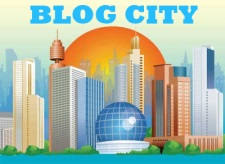 Prompt: Think of your blog as a mirror. What does it reveal? Blog name, theme choice, design, bio, posts.... What does each element say about you?




iguanamountain blog >>> the name of my blog is my handle on WDC.

by iguanamountain (28) Rated: E >>> No cute names, just my handle. And the E rating says open to all and not too sexy. The picture is an iguana from a painting I did after I moved to Belize. The name of the blog is also on the picture.

You are what you write. Illusion and Reality...I reside in between. Where are you? >>> my by-line for the blog. I write Science Fiction and Fantasy so that part of me is in the illusion. But I am concerned about the state of the world and the reality of truth. I like the question that sort of challenges the reader.

At the top of my blog home is the statement:
UNDERSTAND THAT REDIRECTING CIVILIZATION is a major undertaking. You can write volumes about it and who will listen? But the energy that goes for that purpose cannot be withdrawn. You know that.
>>> I won't make a big change, but here and there, once in a while---I increase a reader's awareness about some critical truth that could change their lives, or how they perceive something. I usually say, "Research and learn---hear the silence." The energy of doing that is always positive. I believe directing civilization is a human-collective process. We have to choose to contribute toward that end.

Next I have the WYRM Signature, the Blog City image, and the Talent Pond Blog Harbor where I'm moored. Mostly because I actually live in a sailboat (yacht) so it's really like a mirror!
I've just added OCEAN where I do more reviewing. Also part of the mirror as my real boat is moored in the ocean.

How's that for a blog mirror? >>> iggy
<----Sailboat, get it? OMG! I have a theme!



© Copyright 2015 iguanamountain (UN: iguanamountain at Writing.Com). All rights reserved.
iguanamountain has granted Writing.Com, its affiliates and its syndicates non-exclusive rights to display this work.
Printed from https://www.writing.com/main/books/entry_id/862906-THE-BLOG-MIRROR