Printed from https://www.writing.com/main/books/entry_id/863071-LEARNING-TO-WRITE
| | |
| --- | --- |
| | You are what you write. Illusion and Reality...I reside in between. Where are you? |
#
863071
added
October 16, 2015 at 12:05pm
Restrictions:
None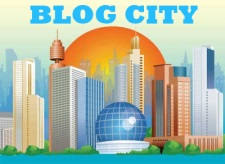 Do you ever feel like an imposter when you read other writers here on WDC? How do you handle that insecurity that strikes us all?
Learning to write is a very difficult and life-consuming process. I don't think you ever stop learning. Excellent or good writing is not a secret, it's all around us, everywhere we look. I believe one of the best ways to learn about writing is to read the best authors. And then read some not-so-good authors and analyze why they are not up to standard. Insecurity should be replaced by an insatiable curiosity and desire to learn.

Then the horror part---read your own writing and compare!

If you read enough, study enough, analyze enough, you will begin the make sense of it all---as it applies to the words you set down. You are not frozen in a state of constant inadequacy, but it requires effort and dedication to move to competency.

Learning to express yourself in a blog is one kind of writing. Story-telling in a short story or novel is a more involved application of learned skills. Technical writing, straight news reporting, and journalistic investigative writing are more variations and each require experience, background and a learning curve. Theatrical play writers, movie script writers and game and animation creators are more branches of the writing world.

Then there are poets and song writers and advertising writers, ghost writers, biographers, historians, and of course the clever folks who write all the propaganda. Do you realize how many kinds of writers contribute to our world?

There's no limit, find your niche...>>> iggy
© Copyright 2015 iguanamountain (UN: iguanamountain at Writing.Com). All rights reserved.
iguanamountain has granted Writing.Com, its affiliates and its syndicates non-exclusive rights to display this work.
Printed from https://www.writing.com/main/books/entry_id/863071-LEARNING-TO-WRITE