Printed from https://www.writing.com/main/books/entry_id/863963-CRITICAL-THINKING-POSSIBLE
| | |
| --- | --- |
| | You are what you write. Illusion and Reality...I reside in between. Where are you? |
#
863963
added
October 24, 2015 at 1:10pm
Restrictions:
None
CRITICAL THINKING POSSIBLE?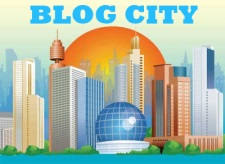 Should we stop teaching critical thinking? Is it to linear to with the twenty first century world? What are your thoughts about how children are taught today? What about creativity, are children encouraged to think outside the box?




Australian philosopher John Passmore said half a century ago:


If being critical consisted simply in the application of a skill then it could in principle be taught by teachers who never engaged in it except as a game or defensive device, somewhat as a crack rifle shot who happened to be a pacifist might nevertheless be able to teach rifle-shooting to soldiers. But in fact being critical can be taught only by men who can themselves freely partake in critical discussion.



I think critical thinking involves finding evidence when considering an issue and weighing up the value any conflicting evidence before forming your own opinion. What could be wrong with teaching students how to do that?

So much time, money and effort is spent on Standardized Tests, which frustrate students, teachers, administrators and the legislators who created the mess in the first place. The pressure to pass the test drowns out any other kind of thinking.

One of the issues in today's world is computer literacy. How to find information, How to find the evidence. It goes way beyond the card file at the local library, which is now computerized.

Many students simply cannot read beyond a third or fourth grade level, and for millions, English is not their first language.

In a world that works, teachers would have students track patterns in information forcing them to look at the information as a process instead of simply information to be memorized and that would help them develop skills of recognition and prediction.

What happened at your school? >>> iggy
© Copyright 2015 iguanamountain (UN: iguanamountain at Writing.Com). All rights reserved.
iguanamountain has granted Writing.Com, its affiliates and its syndicates non-exclusive rights to display this work.
Printed from https://www.writing.com/main/books/entry_id/863963-CRITICAL-THINKING-POSSIBLE