| | |
| --- | --- |
| | You are what you write. Illusion and Reality...I reside in between. Where are you? |
#
866303
added
November 16, 2015 at 8:38am
Restrictions:
None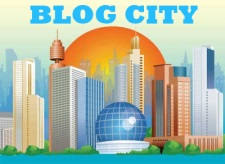 Prompt: What advice would you give to those in power--leaders of nations presidents, etc.--on the subject of handling violent extremism which keeps turning our world into a senseless one?
This is a very aggressive prompt.
War is, and always has been, about conquest for plunder and power. And the many wars that we see taking place around the world today are no different.

Last year, the US military was running special operations in 147 countries, which represents roughly 75% of the entire planet.

US and NATO military operations have grown exponentially over the years, as the Western nations have taken it upon themselves to police the world and use that position to their benefit at every possible opportunity. Who created and is funding and trainiing the so-called terrorists for what projected purpose? There are layers of conficting information. That's the senseless part.

Two days after the Paris massacre more evidence is beginning to emerge suggesting that the attacks may indeed have been an operation designed by Western intelligence agencies for the purpose for gaining support for more western intervention in Syria...

France launched "massive" air strikes on the Islamic State group's de-facto capital in Syria Sunday night, destroying a jihadi training camp and a munitions dump in the city of Raqqa, where Iraqi intelligence officials say the attacks on Paris were planned.

French aircraft dropped a total of 20 bombs in the biggest air strikes since France extended its bombing campaign against the extremist group to Syria in September, a Defence Ministry statement said. The jets launched from sites in Jordan and the Persian Gulf, in co-ordination with U.S. forces. Note that the reaction comes before the investigations or the evidence. Many passports were found from many different countries. All bomb-proof, I guess.

It would be impossible to believe that the 'World Leaders' are not connected to the above activity and events. Their decisions could be influenced by high-powered military advisers, by blackmail, by financial rewards, loyalty to foreign governments or political party agendas. Who benefits? Follow the money, follow the power, listen to the silence of the media.

Are you distracted and misdirected from what you should have heard and seen? How deep is the illusion that protects the truth from being revealed?

I'm going back to my novel, it's easier to believe. >>>iggy
© Copyright 2015 iguanamountain (UN: iguanamountain at Writing.Com). All rights reserved.
iguanamountain has granted Writing.Com, its affiliates and its syndicates non-exclusive rights to display this work.
Log in to Leave Feedback
Printed from https://www.Writing.Com/view/1962205