| | |
| --- | --- |
| | You are what you write. Illusion and Reality...I reside in between. Where are you? |
#
866367
added
December 13, 2015 at 6:16am
Restrictions:
None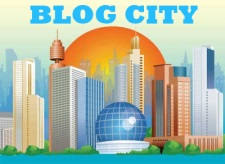 Ludwig Wittgenstein said: "I wanted to write that my work consists of two parts: of the one which is here, and of everything which I have not written. And precisely this second part is the important one."
Do you agree with Wittgenstein and believe that what you haven't written yet is more important than what you have already written?




I think it is presumptuous to even think that what I write might be important. I'd be happy if they were judged entertaining and worth the read.

I write speculative fiction as in science-fiction and adventure fantasy. Most of the stuff I've written has at least partially come true in the real world as I'm barely ahead of scientific advances. If my stories make readers aware and thinking about what is possible, I'm gratified.

In my blog I sometimes push human health as somethiing to encourage awareness. For some individuals that could be important, but only on an individual basis. I'm not happy with our political and foreign relations, so I dig at those occasionally.

All I can offer is this piece written some years ago:

THE PAST OF VISION



Yellow, see it.
Orange-red, feel it.
Purple-Blue, become it!
For you to see the way clear
Into the faultless realm of listen-see-do.
Let it flow into the glass like a focus of metal glitz
That phonies up in the white glare of press lights
As I write for the future to read about the Past of Vision.

I seek the history of the world as it will be
A vision of timespace visited with a thoughtful eye
Toward lean-words well-spent.
A flight of eagles is breathless
In its eye filling splendor,
But the twinge of another's eyebrow
Is more in conclusion with the thought of the day.
Lately spent,
Their greatest war machines did the deed
Unto all who grimaced in frankness and truth.
And lastly,
They who learned of the dare
Pulled back all their strings
Without a tick to flick
In the moist sparings
Of contorted pollution fruition.

Paired off like sparring hens
In a strawless nest
The egg broken at first thrust
Leaving yoke to mix with dirt.

Dirt-life drains under mindless feet.
Knowledge of its passing
A mystery pondered by others
Faraway on a mountain top
Tiny figures at the opposite end of the telescope
Twisting for focus
Bent in concentration
Fearing,
Helpless.
They never considered the force of tiny minds
Full of hate-fear-doubt
The disbelief of their downfall
Courses into every heart
With stinging frayed petulance
(evil).

Awareness is a total state of being
Responsibility is the end result
That comes too late.
Action is limited to preconceived untruths
Learned from those ignorant fathers
Who mix blood and chicken s***
Into a paste they know will mend the egg
But they can't find all the pieces
Nor all the fluid so precious
Now that it is lost forever.

Darkness is the gift
Of children's fathers
Better let them die without the knowledge
Of who did this to them.
They cried with salty tears
Ocean deep
Polluted dank
Dark
Children
Blind to reasoned arguments
Belch forth pain in droves of searing beads,
Strung on a sleeve of bent twigs
Flaking off into a mustard-colored sea
Of molten dreams.

He cared
He cared
He died without a trace
Not a vapor of intelligence
Was born with his death
Garish beads of blisters
Festooned the back of his hand
Hand that held the raster grip
When it fired the last time.
He willfully smiled
A grimace really
Coming from a dead heart whose purpose was lost
Into desire of acceptance and ridicule.
"Others have ideas, I have needs!"

Outfox
Outgain
Dream deeper
Less than more
Is a bigger solution
People with mighty blinkers
See no possibility
Only feasibility
Study their grave holes
Lined with better Barbiedoll plastic aprons
And sleeveworn ideas
About helter-skelter pudding for grownups
Mediocrity reigns without a shrug of decision.

Past of Vision
Includes tear drops turned to vapor
Burnt out cartons of love
For Marines homebound
To Waste-city-dump.
Fire the torch of liberty!
Where is the breeding ground of freedom?
Freedom fighters?
Freedom racers?
Freedom Imposers?
Freedom fraud?
Better give into reason
Whose reason?
Reason is reasonable
Only after pain
Sharp stinging pain
Lingering pain
Rooted forever
In the Past of Vision.


-Gale Peterson, March 2003

And has the world changed that much since 2003?
Peace and Love...>>> iggy
© Copyright 2015 iguanamountain (UN: iguanamountain at Writing.Com). All rights reserved.
iguanamountain has granted Writing.Com, its affiliates and its syndicates non-exclusive rights to display this work.
Log in to Leave Feedback
Printed from https://www.Writing.Com/view/1962205