| | |
| --- | --- |
| | You are what you write. Illusion and Reality...I reside in between. Where are you? |
#
866928
added
November 23, 2015 at 6:00pm
Restrictions:
None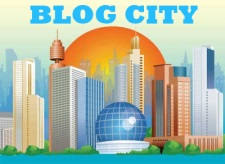 Prompt: When you were a kid, did you want to have the same job or a different job than your parents when you grew up?




Absolutely not! My dad was a supervisor of an oil tank farm for a refinery during WWII. He later became a specality metal welder at the refrinery. I went to university for degree in theater, dance and design. We were worlds apart.

Important for awareness...

This is a new story that had a hard time getting heard. This is from one of the doctors that is still alive. I think it requires some serious research, especially if you have children.
Holistic Doctors Had Discovered Autism/Cancer-Causing Enzyme Intentionally Being Added to All Vaccines
So apparently the holistic doctors who were all being killed in Florida had found out via their research that the nagalase enzyme protein is INTENTIONALLY being added to the population via immunizations. Nagalase STOPS vitamin D from binding to the Gc protein. This completely strips a human being's body of it's natural ability to kill cancer cells. Nagalase is a protein that's also created by all cancer cells. This protein is also found in very high concentrations in autistic children. And they're PUTTING it in our vaccines!! This prevents the body from utilizing the Vitamin D necessary to fight cancer and prevent autism. Nagalese disables the immune system. It's also known to cause Type 2 Diabetes.

Of course how many doctors will admit they know anything about this. Question can they prove the vaccines do not contain nagalase.

The Florida doctors were getting ready to release this finding when they were removed, so to speak. The doctor who did release this information said very first, "I am not suicidal!"

Peace and Love...>>>iggy

© Copyright 2015 iguanamountain (UN: iguanamountain at Writing.Com). All rights reserved.
iguanamountain has granted Writing.Com, its affiliates and its syndicates non-exclusive rights to display this work.
Log in to Leave Feedback
Printed from https://www.Writing.Com/view/1962205