| | |
| --- | --- |
| | You are what you write. Illusion and Reality...I reside in between. Where are you? |
#
867105
added
November 26, 2015 at 1:38pm
Restrictions:
None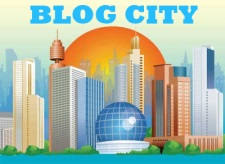 Prompt: Reading a book and listening to a story is good entertainment. Does it take the place of TV Shows? Share your thoughts.
Almost always when I am house-sitting and there is television, I get bored very quickly and impatient with the commercials that take up half the time. I like the few movie channels that do not have commercial breaks. American television is mostly fear or fluff. Very disappointing.

OTHERWISE a good book on Kindle is the best entertainment.

Peace and Love...>>>iggy
© Copyright 2015 iguanamountain (UN: iguanamountain at Writing.Com). All rights reserved.
iguanamountain has granted Writing.Com, its affiliates and its syndicates non-exclusive rights to display this work.
Log in to Leave Feedback
Printed from https://www.Writing.Com/view/1962205