| | |
| --- | --- |
| | You are what you write. Illusion and Reality...I reside in between. Where are you? |
#
867641
added
December 1, 2015 at 7:08pm
Restrictions:
None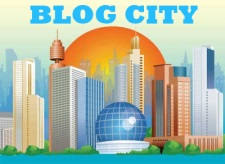 Prompt: Why do people ghost? Can ghosting have a good reason? How does it feel to be ghosted?
Ghosting is when someone that you believe cares about you disappears on you without any form of explanation, message, phone call or email.
I have been ghosted more than once.

1. She volunteered at the local community theater where I was a director. Linda worked several shows backstage helping with props and snacks. (she was overweight) She was funny and friendly with everyone, worked hard and we all hung out a lot. I don't remember, but I think she lost a job and couldn't find a new job. I helped several months with extra cash for her rent and bought lots of meals. She never paid any of the borrowed money back and one day, just disappeared. I never saw her again.

2. In Canada I worked for a joint American-Canadian advertising agency. This lady was the supervisor or the Canadian office. She was another good friend who worked hard on many projects. At some point the agency began losing sales, so the owner decided to close it down. This woman, I'll call her Liz. was encouraged to start her own agency service with a little office and a file full of contacts and possible clients. I loaned her about $4,000 to get it all started. And shortly after that she disappeared. I think she had one child and no husband. Nothing had been paid on her startup arrangements, she just left. And never heard from or about her again.

3. A few others, but usually about borrowed money or books, or several of my paintings taken to sell. The people just move on without any contact.

I'm a lot more cautious now. My bicycle is old and not worth stealing. And tools get loaned with great care. I refuse to loan or give cash, it causes too many problems. I've helped folks get jobs and give lots of references. I always wonder what happened to my ghosts, I liked them as friends. I'm sorry they couldn't be honest. Part of the texture of the human experience.

Peace and love...>>>iggy
© Copyright 2015 iguanamountain (UN: iguanamountain at Writing.Com). All rights reserved.
iguanamountain has granted Writing.Com, its affiliates and its syndicates non-exclusive rights to display this work.
Log in to Leave Feedback
Printed from https://www.Writing.Com/view/1962205