| | |
| --- | --- |
| | You are what you write. Illusion and Reality...I reside in between. Where are you? |
#
868272
added
December 10, 2015 at 8:03am
Restrictions:
None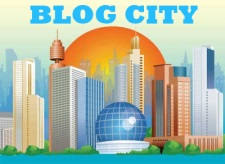 Prompt: Your local electronics store has 3 new products: Time machine, a door that goes anywhere you want or a helmet that lets you see the future. You can only afford one. Which one do you choose?




"Know what you don't know. Then find answers in that area of mystery."


If we take a minute to step back and reflect, we can readily realize the world is literally going berzerk, with Syria as merely the ignition to a far uglier situation which has the potential to destroy our lovely, peaceful planet.



I think my choice would be the TIME MACHINE...

Because there is much of our history that is cloudy and needs to be referenced to actual events, not the historian's version.
Experiencing time as an observer only, no participation with changing anything. Bringing back video and images with sound recording would be very informative.

Can you hear all the objections and protests against such a scandalous idea? We just quietly say, "The truth shall prevail."

Peace and Love...>>> iggy
© Copyright 2015 iguanamountain (UN: iguanamountain at Writing.Com). All rights reserved.
iguanamountain has granted Writing.Com, its affiliates and its syndicates non-exclusive rights to display this work.
Log in to Leave Feedback
Printed from https://www.Writing.Com/view/1962205