Printed from https://www.writing.com/main/books/entry_id/868314-What-Tradition-means-to-me
(18)

Entries for the "December Advent Challenge" 2015
#
868314
added
December 10, 2015 at 5:07pm
Restrictions:
None
What "Tradition" means to me
The definition of "Tradition", I suppose, is the undertaking of a specific ritual, event or past time purely for its own sake, because it has a sentimental, religious, cultural or historical value for an individual or a group of individuals.

The tradition may not necessarily please everybody involved with it, but its aforementioned value is such that it will still be upheld nevertheless. For example - a given family may have the tradition of watching "The Queens Speech" on Christmas day. Some members of the family may find this boring, or dated or irrelevant to them - yet they still go along with it as it is important to the family unit as a whole and they do not wish to pull away from the unit or "break with tradition".

Other traditions might be things such as wearing a white dress when you get married, singing "Auld Lang Syne" on New Years Eve or cutting a ribbon to announce the opening of a new establishment. These are things we are all familiar with, but of course there are more specific traditions which may be followed by a particular family or community - for example, a tradition of one family might be playing "Monopoly" on Midsummer's eve - whereas for another it could be going for a swim on the first day of Spring.

Christmas, of course is a time of year loaded with traditions, many of which are the same for many different households - like the decorating of a tree, pulling crackers, hanging mistletoe and of course, opening the tiny doors of an advent calendar
.

For me, personally, tradition is not something very important and not really something I get caught up in. I am not inclined to simply "go along" with tradition just because it is the done thing, if it is something which has no particular value, meaning or significance to me and my life. I prefer to change with the times and do things as and when they become relevant or possible or simply when the mood takes me. If anything, I find the idea of traditions a little odd sometimes - especially when people end up doing things which make then unhappy, stressed or angry just because that is what everyone else is doing!

Sometimes I think people like to follow traditions of the masses because they feel more comfortable and safer in a group, but I am not afraid to stand out on my own


405 words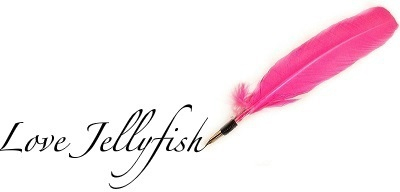 © Copyright 2015 Jellyfish-HELLO ENGLAND! (UN: jennybowden at Writing.Com). All rights reserved.
Jellyfish-HELLO ENGLAND! has granted Writing.Com, its affiliates and its syndicates non-exclusive rights to display this work.
Printed from https://www.writing.com/main/books/entry_id/868314-What-Tradition-means-to-me