| | |
| --- | --- |
| | You are what you write. Illusion and Reality...I reside in between. Where are you? |
#
868434
added
December 12, 2015 at 8:09pm
Restrictions:
None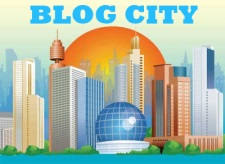 What's the last thing you'll do? Have you stepped out of your comfort zone lately? Tell us about it.
If you were reading my blog on Dec. 8, I stepped out of my comfort zone to write about Fukushima and why the American EPA shut down the radiation monitoring stations.

Then on Dec. 9, I wrote about how the Regan administration supported Islamic Fundamentalism starting in 1984.

So American dollars support a destructive religious movement to bring down the Soviet Union, a movement that just keeps growing.
And...
The government hides any evidence of Fukushima radiation reaching the west coast of the United States.

These were important events that affect millions of lives. For me it is not comfortable because so many words are viewed as 'red flags'. What I'm doing is trying to increase awareness and people's knowledge about the world that surrounds us.

Peace and Love...>>> iggy
© Copyright 2015 iguanamountain (UN: iguanamountain at Writing.Com). All rights reserved.
iguanamountain has granted Writing.Com, its affiliates and its syndicates non-exclusive rights to display this work.
Log in to Leave Feedback
Printed from https://www.Writing.Com/view/1962205