Printed from https://www.writing.com/main/books/entry_id/869104-Alphabet-Zoo
(18)

Entries for the "December Advent Challenge" 2015
#
869104
added
December 22, 2015 at 12:46pm
Restrictions:
None
An aardvark and a bear one day,
They met a crocodile,
And they were justly taken in
By his enchanting smile.
The dingo and the elephant -
They did not trust the croc,
The way he'd glide amongst the fish
Pretending he's a rock.
The gopher, horse and iguana,
They had no real opinion.
The jaguar smirked with glee
For croco was his minion.
The kangaroo spent all his time
Escaping from the lion
As monkeys scrambled up the trees
To see who they could spy on.
And on the newt and ocelot
Their gaze was fixed that day,
Whilst they waited for the pelicans
And quails to come and play.
A rattlesnake he slithered
Through the grass between the sheep
Causing disarray and mayhem
As he woke them from their sleep,
Assisted by the tiger
Who was always on the prowl
'Til he spotted an umbrellabird,
The strangest kind of fowl!
Even odder than the vulture
With his sneaky, beady eyes,
More peculiar than wildebeest
With wildebeesty cries!
Now I know what you are thinking
Coming up to the next letter;
But have I thought of one for "X"?
It's called the X-ray tetra!
I'll end this poem with the yak-
Of course, the zebra too.
I hope that you've enjoyed your time
In my al-pha-bet zoo!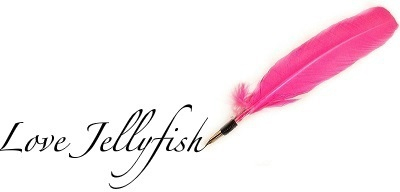 © Copyright 2015 Jellyfish-HELLO ENGLAND! (UN: jennybowden at Writing.Com). All rights reserved.
Jellyfish-HELLO ENGLAND! has granted Writing.Com, its affiliates and its syndicates non-exclusive rights to display this work.
Printed from https://www.writing.com/main/books/entry_id/869104-Alphabet-Zoo