| | |
| --- | --- |
| | You are what you write. Illusion and Reality...I reside in between. Where are you? |
#
870243
added
January 8, 2016 at 8:29am
Restrictions:
None



Ha! When you are retired, 'down time' has a different meaning.I'm writing and reviewing more than I ever have before, but that's what I want to do---so I don't consider that like a job. And I do that when I want to, which is most of the time because I enjoy it so much. But the computer can be powered off and phones can take a message.

As far as outside demands on my time, they are few, and mostly from partner and friends. Email gets checked a couple times a day and the phone gets a message mostly from the phone company promoting top-ups or deals on a new device. We use the app called Telegraph for most communication and that can be turned off.

Now I have friends who are still working and they spend an extraordinary amount of time on the phone. And a couple hardly go to their office because everything is done over the smart phone, and often in the car. Autos have become the new ;portable office, along with restaurants, and visiting friends in your kitchen.

I still have a problem with the idea that the person on the phone is more important that the live face-to-face person you are with. And businesses that leave a person they've been helping, standing there like a dummy, while they help someone who has called on the phone, makes me crazy.

Social media for some people is their constant companion and nearly constant communications with a group of family or friends. I mean constant! Teenagers have mastered this concept of being alone but having a stream of communications almost all of their waking time.

If the power goes off and the batteries lose their charge, I don't know what will happen to all those people who have to face really being alone in the real world. I know---read a book!

Peace and Love...>>>iggy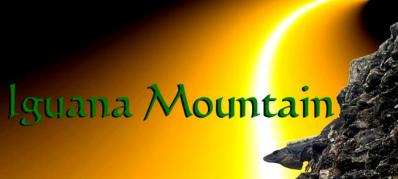 © Copyright 2016 iguanamountain (UN: iguanamountain at Writing.Com). All rights reserved.
iguanamountain has granted Writing.Com, its affiliates and its syndicates non-exclusive rights to display this work.
Log in to Leave Feedback
Printed from https://www.Writing.Com/view/1962205