#
870847
added
January 15, 2016 at 11:07am
Restrictions:
None
Have you ever remembered yourself as a child and thought how wonderful it was to be care free and an open mind to anything good? Our problems were so little and the future didn't matter?

I think about it a lot and wonder how do I get to that set of mind state again? I am pretty sure we can't completely but I am sure we can reduce the chaos to a point where anything in between then and now, to a simplicity.

Life is a circle and nobody goes through it without lessons of hurt grief and betrayal and so forth. I certainly don't want to hold on to all of that for the rest of my life. Seeing Nanny yesterday brought me to realize that if I ever reach that age I want peace of mind.

Living in the now and accepting things for what they are. We can't change it but we can learn to except what we can't change. We have all heard that line before.

Last night before going to bed. I thought of everything that bothers me, then I lit a candle and stared at it taking deep breaths until I felt so relaxed I fell asleep. Doing it again tonight !

I can't take Nannies hurt away. She will die of a broken heart. My mother in law will never come back into her life and as I told nanny this I also told her if she did, you are accepting all that hurt back again.
"Oh no she says. I could never have her in my life, but it still hurts that it's been a decade and not one call."

"Nanny let it go and allow yourself to accept it and live for today. We had a nice lunch and we laughed so leave it be. Accept yourself as a good person, a good mother and never feel that any of this was your fault. Sometimes there are no answers for anything and you have to look after "you".
Another little trail in our path of a journey to a healthier being.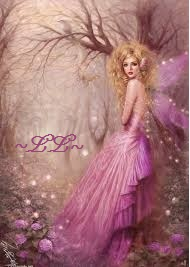 © Copyright 2016 ~Lifelessons~ (UN: lifelessons at Writing.Com). All rights reserved.
~Lifelessons~ has granted Writing.Com, its affiliates and its syndicates non-exclusive rights to display this work.
Log in to Leave Feedback
Printed from https://www.Writing.Com/view/2071486