#
871063
added
January 17, 2016 at 7:10pm
Restrictions:
None
Sometimes we go through each day without paying any mind to those dear things that give our lives a special happiness.

I made a gratitude journal with my niece. It also has a dream journal. So pictures of those we love in little frames that she drew herself. Captions of appreciation beside each. Even on our worst day we can peek at these little things a remind ourselves how much worse it can be.

I am sure we all know how my pipes in the basement collapsed and how the $$$ scared me to death. It was a downer and the money really soaked my savings down to a dribble. As much as I could have ranted for ever about it I have to be thankful that I was able to get it done. It would have been nice to put that money into something pretty that I could look at, but flushing my toilet is nice too !


So dream big, show gratitude for the things and people in our lives before we ask for more. Peace of mind comes within and if we practice everyday that we love what we have and admire those around us, that feeling shines.

Have you ever tried a dream journal? I have one and I cut things out of magazines that one day I would love to have. It could be a trip, a book, a garden, an outfit. Anything you like, and by doing this it keeps your dreams visual and alive. It is a really fun project as well. It really comes together half way through forming your own personality on paper with color.

There are must haves for a feel good thing during the winter and mine would have to be my writing, crafts, gratitude journal, popcorn, tea, coffee, and many treats to me through the dark season. Candles, favorite blanket, new pj's and that one comfy sweater.

Share your gratitude for everything you have, big or small without it you would be lost.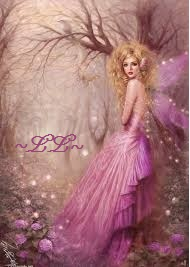 Myself and my best friend since we were four years old. We shared some laughs last night and fond memories of our jelly sandwiches and hikes to our favorite tree where we dreamed of our lives ahead of us.
© Copyright 2016 ~Lifelessons~ (UN: lifelessons at Writing.Com). All rights reserved.
~Lifelessons~ has granted Writing.Com, its affiliates and its syndicates non-exclusive rights to display this work.
Log in to Leave Feedback
Printed from https://www.Writing.Com/view/2071486