#
871156
added
January 18, 2016 at 6:11pm
Restrictions:
None
Sometimes life puts us in situations where turmoil is created leaving us lonely, hurting, and hanging on to anger and grief.
It is natural to feel all of these things and we have to cry. That is human nature.

In time it feels as though that hurt is smoothed over but not forgotten. For myself I had to communicate with myself. I had write about my emotions and I had to allow myself to feel. However to go on in life I had to accept what was dealt to me. Like many others I am sure. If we don't listen to ourselves we would find ourselves in an uncontrollable situation.

Let's compare it to counselling. A one on one with our inner selves. We need to connect and guide ourselves to heal. There is no magical fix for any hardship but we can love ourselves enough to treat ourselves with gentle hands. Allow ourselves to be open to laughter again. Grief can be crippling, but if we let go of the strings that keep our minds on a one track mind we can live again. Shouldn't we give ourselves that chance?

Sure I could go through the what if's and doubting myself as a good mom, person in general but it won't change anything. The blame we put on ourselves is not what is meant to be.

So listen to your heart, clear your mind of negative vibes. Learn to love again and to enjoy a good laugh. Your heart will be thankful and your inner self with be grateful.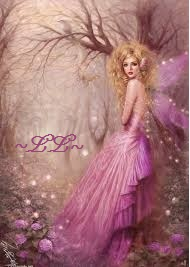 © Copyright 2016 ~Lifelessons~ (UN: lifelessons at Writing.Com). All rights reserved.
~Lifelessons~ has granted Writing.Com, its affiliates and its syndicates non-exclusive rights to display this work.
Log in to Leave Feedback
Printed from https://www.Writing.Com/view/2071486