#
871334
added
January 20, 2016 at 7:39pm
Restrictions:
None
Day eight ~ Trusting myself
There was a time way back that I knew what I wanted and put it into action. I am not sure if it was because I was young without being defeated by life and it's cruel jokes or I was that confident.

Some how I think it has everything to so with life and it's cruel jokes. We were vibrant without fear and nothing to doubt. Right?
Then life happens and that one little hill that pulls you down and you think, "That's okay. I will just try again."
Then something else and then when you thought you had full control it's taken from you. In a snap of a finger everything you built is taken away. Whether it is from a job loss, a family member leaving, too much hurt. Whatever it is that leaves you with your mouth hanging open and looking around thinking, What the bloody hell?

Yeah I have been there! I know many others have as well. There is always some point in everyone's life when it gets real. Reality of the very thought that we don't have control anymore.
This leading to depression and doubt of self worth. We actually lose trust in ourselves to ever make a decision worth fighting for ever again.

Not anymore! I am getting to know myself again. I am understanding that the things that have happened in my life had nothing to do with bad choices. There is no self blame. I couldn't have changed anything where it would have come out any differently. I can't blame anyone else either.

This morning while i sat quietly as I have been doing I found a peace of mind in myself. I really took a long look at who I am as a person. I know I am loving, smart, giving and wise. So why not trust her? She can't fail you. You are that one person you can trust. Put your best foot forward and trust that you know what is best for yourself.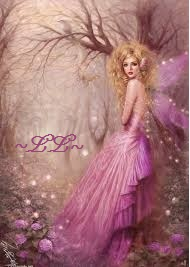 © Copyright 2016 ~Lifelessons~ (UN: lifelessons at Writing.Com). All rights reserved.
~Lifelessons~ has granted Writing.Com, its affiliates and its syndicates non-exclusive rights to display this work.
Log in to Leave Feedback
Printed from https://www.Writing.Com/view/2071486