#
871405
added
January 21, 2016 at 6:19pm
Restrictions:
None
day nine ~ Self Appointment
Busy busy busy!! I feel pulled in so many directions that I should be elastic!


Appointments all the time. Between nanny being 93 now and more needy of my time, my son's appointments are all the time and then I have my own appointments. My mother is going through some grieving between losing family members and close neighbors she has become fragile. Mindfully so. She isn't in a good place right now. I get it-I really do. So I have to be a mother to my son and his advocate and his voice during his trying times of a disease that is rare and not very nice. That in itself is worrying, scary and uncontrollable. Anxiety through the roof!

I have to be a wife and consider my husband and how much he juggles his daily life to be apart of my son's obstacles. We are a team and it works for us-yet he is my husband with needs as a husband.

I am a daughter with concerns of my mother's well being. She needs my company. She is alone with my father who is pretty much bed ridden. Nobody can do that day in and day out without an outlet.

Nanny is frail, tired and in heart failure. She has her days where she just can't be alone. I have a Mary Poppins bag packed always. When she needs me I sleep there and keep her company. At that age it's the knowing that someone else is there with you that makes all the difference.

Our weekends are about getting Nannie's groceries, ours, a visit with my son. Always on the go!

Needless to say I don't go out. Ever! I don't get my hair done-I do it myself or do my nails or go out for lunch. We don't go away for weekends. There is no planning of a vacation anytime soon.

So I have come to the conclusion that I have to make an appointment with myself. Book it on the calendar as an appointment. It's up to me what I choose to do and do it for myself. This month will be my first time at this so any ideas??
I don't care for needless spending so I want it to be personal. In the summer I am happy to be outside and in the garden. The winter is different. I have my crafting but it's a hobby and not really getting out and about.

Any suggestions would be awesome!!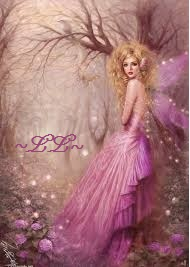 © Copyright 2016 ~Lifelessons~ (UN: lifelessons at Writing.Com). All rights reserved.
~Lifelessons~ has granted Writing.Com, its affiliates and its syndicates non-exclusive rights to display this work.
Log in to Leave Feedback
Printed from https://www.Writing.Com/view/2071486