#
871568
added
January 23, 2016 at 8:01pm
Restrictions:
None
Day Eleven ~ Rejoice The Little Things
Stopping to smell the flowers as they say. We don't do it often enough do we. Today was filled with smiles here on the site. That I am thankful for! It takes me to another place that is filled with friendship and joy.

I steeped my favorite tea, sat back and enjoyed the site. I put everything on hold and absorbed the positive vibes.
My husband took my son out and bought him a new computer! Surprise for my son and for me!


I could have went into a fit and questioned the spending of money that we really don't have, but once I received a message from my boy that he was thrilled and what a great surprise! How could I be mad at that?
Mike (my husband) wanted to do something great for Ryan so he took him out and didn't think he was going to purchase the computer but saw a great deal and wanted to gift Ryan something he would treasure.

We ate well for dinner, talked about how thrilled Ryan was today and that only brought a smile to my face.

Sitting back and just being works well sometimes.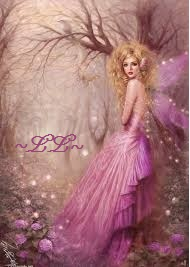 © Copyright 2016 ~Lifelessons~ (UN: lifelessons at Writing.Com). All rights reserved.
~Lifelessons~ has granted Writing.Com, its affiliates and its syndicates non-exclusive rights to display this work.
Log in to Leave Feedback
Printed from https://www.Writing.Com/view/2071486