| | |
| --- | --- |
| | You are what you write. Illusion and Reality...I reside in between. Where are you? |
#
871696
added
January 25, 2016 at 9:23am
Restrictions:
None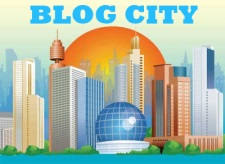 Here are 4 locations New York, London, Beijing and your location. Tell me what you expect and don't expect in each location. Are there any commonalities that jump out at you? Could you relocate there easily?




1. NEW YORK, the city. I lived in Manhattan and Brooklyn. Commuted on the subway. It was cold in the winter, crowded and full of excitement and creativity. The theaters, museums, galleries are to die for.

2. LONDON a place I've never been. I expect it is much like New York City, only older.

3. BEIJING another place I've never been. I think it is older, newer, bigger, and more crowded than both New York and London. They seem to be very influential in the world right now.

4. BELIZE CITY, BELIZE in Central America. A tiny city in a tiny country. Tropical climate, and an environmental jewel struggling to protect itself.

The commonalities of the first three are immense populations crowded together---lovely for the very wealthy and a life and death struggle for the very poor. The air is polluted, the water tastes funny, and there are huge problems about cities evolved to accommodate automobiles and trucks and trains and busses and give them a higher priority than living humans who must share the space.

And in Belize, the city was originally laid out during a time of no gas-driven vehicles. The streets in the downtown area are too narrow and never meant for busses, trucks and hundreds of autos. Only recently have many side streets been blessed with concrete paving to replace the mud, potholes and ruts. Highways are still narrow, two-lane pathways for the most part. Inland the mountains and jungles are breathtakingly beautiful and in the Caribbean the barrier reef is an underwater wonder. The air is clean and moist and the markets are full of fresh fruit and vegetables.

I have lived in Denver, San Francisco, Honolulu, Los Angeles, New York, Paris and Tehran. Big cities make me nervous and given a choice, I would avoid them except for brief visits. Living in the rural country, the mountains, on the ocean---close to Nature is the only place to live! My boat, the Pania, is rocking in the Caribbean right this minute as I write this. The ferry tenders are moving out to carry tourists from Monday's newly arrived cruise ships.

In my time, I've shoveled tons of snow. And I know all about 'lake effect'. For all the folks up north---stay warm!

Peace and Love...>>>iggy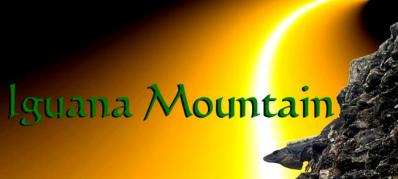 © Copyright 2016 iguanamountain (UN: iguanamountain at Writing.Com). All rights reserved.
iguanamountain has granted Writing.Com, its affiliates and its syndicates non-exclusive rights to display this work.
Log in to Leave Feedback
Printed from https://www.Writing.Com/view/1962205