#
871786
added
January 26, 2016 at 9:12am
Restrictions:
None
Day fourteen ~ Making it work
Mom and I shop at vintage stores for clothes. We love the find and sometimes I can find things that are out of this world. So the last time we went I found an awesome crew neck sweater and pin stripe jeans. The colors were a bit off and course I would notice that.

"I love both of them mom but they don't really match"

Mom says, "Nothing has to match honey, if it works it works."

This is so true! It did work because the two colors were far enough apart you didn't notice.
I have been trying to apply this to my life as well. I don't have to listen to others as to what to do and take advice. I can listen to it and soak it in but I have to realize that it doesn't always work.
My inner voice can be enough alone. I just have to listen to it.
Our actions speak louder than words and often they don't match. In some cases it leaves me shaking my head.

What I say should match what I do and I have to be sure it's the right thing. Like mom says make it work. It has to work for you and nobody else.

I love my mom. She always has the right thing to say when I am in doubt. Without judgement and without trying to change my mind on a decision.

Sounds odd because I am almost fifty, but I have had many bullies in my life. Enough from one person alone that has had me doubting myself for a long long time. I probably needed therapy.
So no more of that!! I can speak my mind and be okay with it and make it work for my best interest.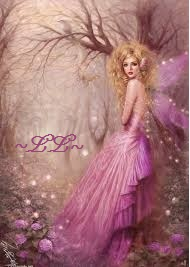 © Copyright 2016 ~Lifelessons~ (UN: lifelessons at Writing.Com). All rights reserved.
~Lifelessons~ has granted Writing.Com, its affiliates and its syndicates non-exclusive rights to display this work.
Log in to Leave Feedback
Printed from https://www.Writing.Com/view/2071486