#
872062
added
January 29, 2016 at 5:29pm
Restrictions:
None
Day 17 ~ Nooks 'n Crannies
Today was a day spent on my own. Nowhere to be and nobody to tend to. I tended to "Me". I started the day with a coffee cup and staring out of the window. Chilly chilly day!! A day to stay in pj's and stay warm. I didn't want to spend the day on the computer so I decided to take a deeper look into places of the house that I ignore at the best of times.

We all have those places in our homes that need to be fixed and they get put off. However, you know what? Everything I saw brought back a memory. I had a few giggles and could have shed a few tears. All the scratches and worn paint were do to a wonderful history that only my little family imprinted in my home.

All of this led me to a little crawl space where I found boxes I haven't looked in for a long time. I spent the rest of the day staring at journals I wrote, pictures that i thought were lost, letters from my husband and my son, school diplomas and so many other trinkets.

Today I was blessed with nooks and crannies filled with memories, good or bad. All them took me down a path that told me that my life is a path only I could could have lived. So I am making a new nook to hold all the wonderful things that today brought me to find. Everyday is a true blessing in the smallest of ways.

I think I want to stare at that wall with nail holes in it a while longer. Not so ready to paint away those memories.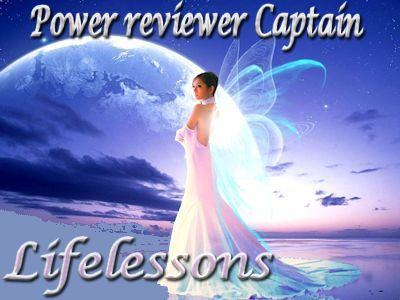 © Copyright 2016 ~Lifelessons~ (UN: lifelessons at Writing.Com). All rights reserved.
~Lifelessons~ has granted Writing.Com, its affiliates and its syndicates non-exclusive rights to display this work.
Log in to Leave Feedback
Printed from https://www.Writing.Com/view/2071486