Printed from https://www.writing.com/main/books/entry_id/872212
(5)

This book contains all my written entries for {item:1970121}
#
872212
added
January 31, 2016 at 12:55pm
Restrictions:
None
New Years Resolutions, or Lack Thereof....


In the month of January, the topic of "New Years Resolutions" often seems to come up. It is something most of us are familiar with, going back to our childhood when we promised to be better behaved, eat less sweets or try harder at our school work, as we toasted in the new year with our family. I was no exception, and I would write lists of resolutions with my Mum and discuss them with my friends when school started for the Winter term.

As I have aged however, I have found less meaning in, and less enthusiasm for this practice - perhaps because of the increasing years of failed aspirations and good intentions fallen by the wayside. Perhaps because of the increased level of misdemeanors which come with being an adult or maybe just because life is harder, with the increased pressures of work, relationships, health and money and the things you shouldn't be doing, often you need to do to keep sane, whilst the things you should be doing are often strenuous to undertake with the daily strains of modern life.

Thus, for years I haven't made these resolutions. There are various points during the year when I will vow to go to the gym more, go to bed earlier, drink less wine, stop eating so many snacks, keep in touch with old friends and so on and sometimes I will, for a brief period and other times I won't, for whatever reason.

So yes, I suppose I would like to lose half a stone, get a new job, move to another City, get something published, travel to a new continent and I suppose I should drink less wine, stop eating so many crisps, stop smoking completely, go to the gym more than once a week......so, call those resolutions if you will....but I'm not promising anything
.



(January 24th 2016 - "Do you have any New Years Resolutions? Tell us!"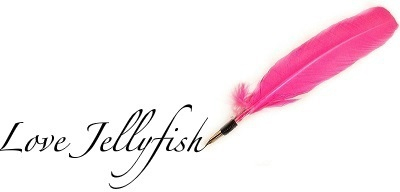 © Copyright 2016 Jellyfish-HELLO ENGLAND! (UN: jennybowden at Writing.Com). All rights reserved.
Jellyfish-HELLO ENGLAND! has granted Writing.Com, its affiliates and its syndicates non-exclusive rights to display this work.
Printed from https://www.writing.com/main/books/entry_id/872212