Printed from https://www.writing.com/main/books/entry_id/872220
(5)

This book contains all my written entries for {item:1970121}
#
872220
added
January 31, 2016 at 2:18pm
Restrictions:
None
I actually have quite a lot of good New Years Eve memories and I can remember pretty much every year's celebration going way back. New Years has always been a significant time of celebration for me both with my family and their friends when I was little and then with my own friends as a teenager and now I'm in my thirties, a mixture of both!


In the last couple of decades it has been a combination of wild parties staying out until dawn (one New Years Day I actually went to work at 10AM having been to an all night party without sleeping!
), quieter house parties in with friends, working bar shifts in fancy dress followed by us all going off to a club, themed nights out, nights with my Mum or parties at my Dad's country cottage in Wales.

I'm not sure I can pick a favourite but I will pick one which has stayed with me as a happy and memorable evening. It was 2013/2014 and probably the last time I would ever visit Llandudno, the sleepy seaside town in North Wales where my Mum lived for nearly a decade before relocating back to England in November 2014. That year was one of the few that I had managed to get the full two weeks off work - which is like striking gold in my workplace. I had spent Christmas week with my Dad and moved on to the North of the country on the 29th December. Usually when I went to stay in North Wales, I slept on my Mum's sofa in her 1 bedroom flat at the base of the Orme, but that year I must have been feeling extravagant and decided to book a hotel room for the week. It was one of the more modest places along the front but my double room had a lovely view of the ocean and the Orme (a large mountain on one side of the bay) and it was nicely decorated and toasty warm with an en suite bathroom and of course - the holy grail of free Wi-fi
.

On New Years eve my Mum came to call in the early afternoon and we headed off to the sales where I bought a new handbag in Debenhams I'd had my eye on for a while and we had a late lunch/afternoon tea in the cafe. Afterwards we popped back to my hotel for a drink - I think we had Gin and Tonics - and then she went home to get ready whilst I did the same. I wore a dress of course and took my new handbag. We met each other in a bar near to her house a little later with her best friend Wyn and had a couple of drinks there before the two of us headed to a Mediterranean restaurant round the corner. It wasn't somewhere we had been before but we both like that type of cuisine so were quite optimistic about it - in actual fact, it was lovely. The food was great and the atmosphere was just right, with traditional music playing but not so loud that you struggled to converse. We were the second sitting, so the waiters didn't hurry us to finish and we were there for about 2 and a half hours, just chatting, drinking wine and enjoying our leisurely meal
- I think we were actually the last ones to leave! We did leave them a good tip though......

When we left it was gone 11 so we headed on to another bar to toast in the New Year. It was quite crowded in there so we sat at a table with a middle aged couple whom we got chatting to and it transpired they were staying at the same hotel as me and also, that they were in to ballroom dancing, which my Mum loves. At midnight everybody sang Auld Lang Syne and popped their party poppers. My Mum was getting a bit tired at this point but the couple we were chatting to said I was welcome to stay for a drink with them. I walked my Mum home and then headed back for a drink with them until the pub closed at 2AM and the three of us walked back to the hotel along the beach, listening to the waves rolling in across the shore.

I'm not sure why it's one of my most memorable, as really I suppose it was quite a quiet affair. Perhaps because it was the first time as an adult that I had enjoyed a pretty civilized New Years Eve, or perhaps because it's my last memory of Llandudno.

I never kept in touch with the couple I met that night, but I hope they're doing well. Wyn, in case you are wondering, is still my Mum's best friend. He lives in Colwyn Bay, just down the coast and he and my Mother visit each other every few months
January 26th 2016 - "Write about your favourite New Years memory!"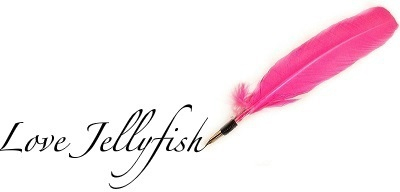 © Copyright 2016 Jellyfish-HELLO ENGLAND! (UN: jennybowden at Writing.Com). All rights reserved.
Jellyfish-HELLO ENGLAND! has granted Writing.Com, its affiliates and its syndicates non-exclusive rights to display this work.
Printed from https://www.writing.com/main/books/entry_id/872220