#
875026
added
February 26, 2016 at 2:35pm
Restrictions:
None
Doesn't it seem as though when talking to someone you can always relate on some level. We all go through something tragic and our own issues seems so dooming until you open up about them.

Relating to someone's issues is a scary thing because it tells me we all struggle on some level. Everyone is looking for a way out and a way to voice themselves.

I could be taking the bus and this did happen to me not long ago. When an older lady asked to sit with me. It was only two minutes before she started to tell me about her husband passing away and how lonely she is. I told her yes, nanny feels the same way. In just relating to her with that answer I listened to her tell me of all of her struggles in the last twenty years. I wasn't looking for it, but it happens a lot. I feel as though I have a stamp on my forehead, "Please tell me your problems" I don't mind what so ever. Actually it is a feel good thing that you can give off an aura of openness and a ear to confide in.

It can't always be about us, sometimes we have to relate to others and feel their anguish. It never makes me feel as though my situation is better off but at least I know I am not alone with struggles.

Listen, relate, and confide... it's a feel good thing.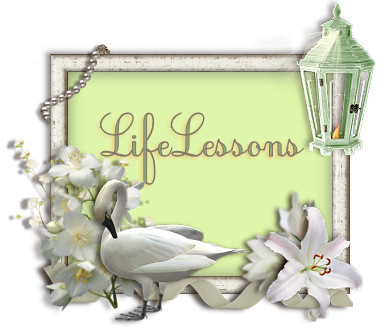 © Copyright 2016 ~Lifelessons~ (UN: lifelessons at Writing.Com). All rights reserved.
~Lifelessons~ has granted Writing.Com, its affiliates and its syndicates non-exclusive rights to display this work.
Log in to Leave Feedback
Printed from https://www.Writing.Com/view/2071486